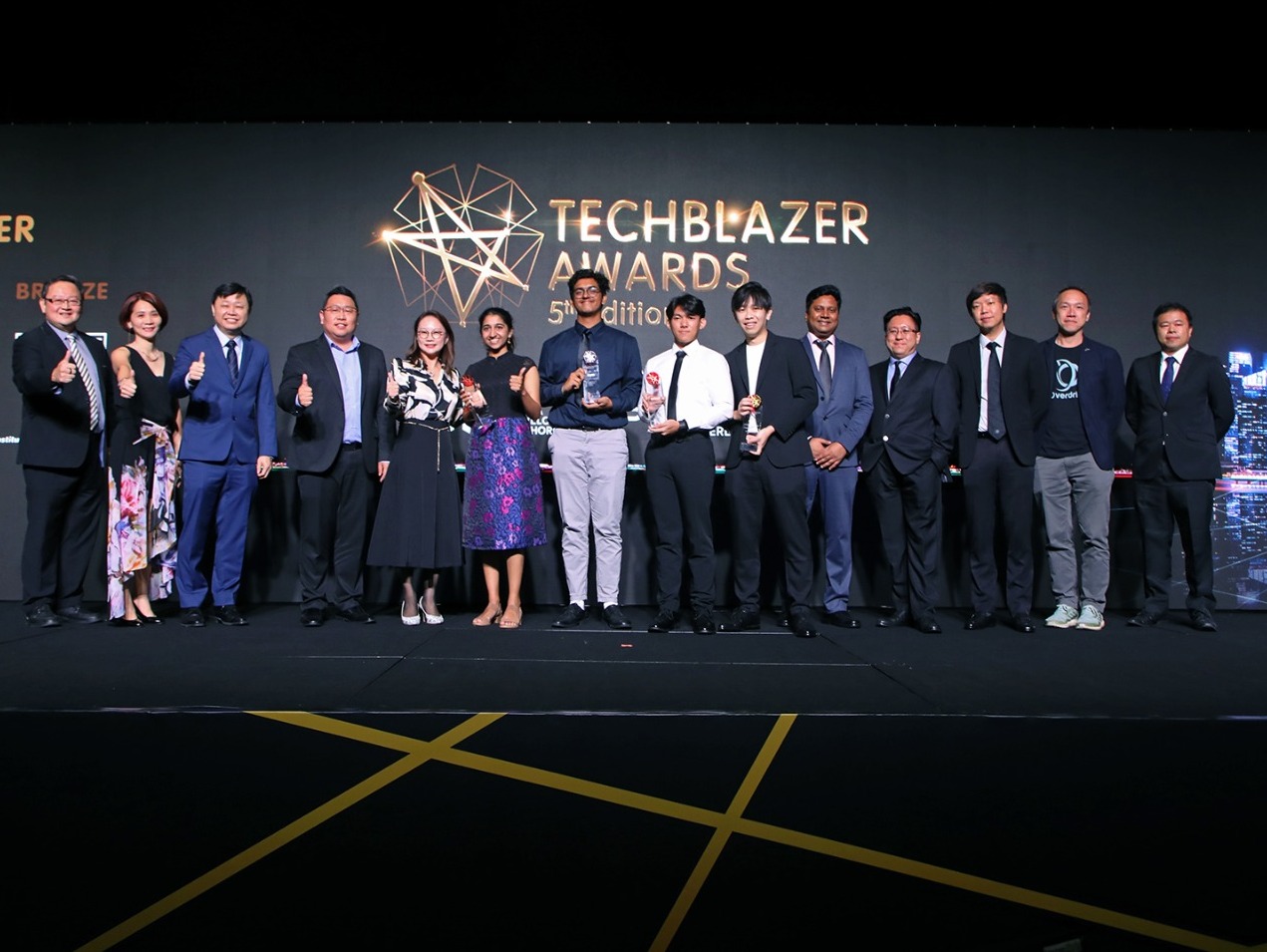 Ten companies and four student teams emerged as winners in four award categories – Most Promising Innovation, Best Adoption, Student Techblazer and Carbon Zero at the Techblazer Awards 2023, the fifth edition of the premier awards jointly presented by the Infocomm Media Development Authority (IMDA) and SGTech.
The Techblazer Awards shine a spotlight on Singapore-based organisations exemplifying the spirit of innovation in their use and development of tech products and services.
The introduction of the "Carbon Zero" award category in this year's edition was in line with Singapore's push towards achieving net zero emissions, SGTech said in a statement.
Accredify won the Gold award in the "Most Promising Innovation" category for its digital trust solution that enables organisations to engage in trusted information exchange by leveraging blockchain to create and issue instantly verifiable digital documents that are traceable back to the source.
VFlowtech won in the new "Carbon Zero" category for its PowerCube solution which showcases a modular, cluster-based design that provides an efficient energy storage solution at all operating conditions.
The company's solution endeavours to optimise energy efficiency for data centres in tropical climates through its proprietary chemical mixture that enables high-temperature operation without the need for active cooling.
Regarded by industry experts as the nation's highest accolade for tech innovation, the Awards had more than 330 submissions this year, with over 50 percent of the submissions coming in for the "Most Promising Innovation" award category and approximately 15 percent for the new "Carbon Zero" category.
The winners reflected a concerted effort by nominees to leverage emerging technologies such as Artificial Intelligence (AI), IoT, Big Data, Cybersecurity, Digital Trust, Enterprise Platforms and Quantum Computing to come up with innovative products and solutions.
The Infocomm Media Development Authority's (IMDA) assistant chief executive for media, innovation, communications & marketing, Justin Ang, said he was thrilled to see the "increasing" calibre of participants, signalling maturity and development in the nation's tech start-up ecosystem.
The awards also highlighted the innovativeness of tech start-ups supported by IMDA's Accreditation and Spark Programmes.
The list of winning solutions under different categories this year.
Most Promising Innovation
Gold – Accredify, a solution by Accredify is a verification technology solution that leverages blockchain to enable organisations to create and issue verifiable digital documents.
Silver – Scan & Plan Robotics by Augmentus combines computer vision and AI to enable intelligent and adaptive robotics.
Bronze – Thomson Tool, a solution from Scantist, is a software composition analysis tool designed to help organisations manage security and legal-compliance risks of open source libraries in source code and binary projects.
Bronze – Alchemy Fibre by Alchemy Foodtech is designed to lower the sugar, carbohydrate, and glycemic index of foods.
Carbon Zero
Gold – Power Cube and Energy Cloud, developed by VFlowtech, is a modular, cluster-based design that provides an efficient energy storage solution at all operating conditions.
Special Mention – CapitaLand Net Zero Carbon Emission Office, developed by CapitaLand Group, leverages data analytics to create a dashboard that tracks, records, monitors and reports its energy consumption and sustainability performance.
Best Adoption
Public – GovCash – Face Verification Technology, APIs and ATM submitted by the Central Provident Fund (CPF) Board is a solution to replace cheques for Singaporeans who are unable to use direct bank crediting to receive Government payments.
Enterprise – CDL Homes Sales (CHS) submitted by City Developments Limited streamlines the balloting and buying process for homebuyers and property agencies through digital features like mobility and onsite and remote digital signatures.
NGO – Viriya IntelliBot, submitted by Viriya Community Services, digitises the case management process.
SME – Vehicle-Mounted Ground Penetrating Radar Array with Accurate Positioning System from HSC Pipeline Engineering is a tool designed for non-destructive subsurface utility mapping.
Student
Gold – Flint Paper Battery offers a sustainable, cost-effective, and safer alternative to conventional lithium batteries.
Silver – Trident is a two-pronged approach to the detection of renal diseases.
Bronze – Greenairy by the Singapore University of Technology and Design, is a filter-less, modular, smart plant tower that can supercharge plants to purify air up to 100X faster.
Bronze – Fire prevention system using IoT developed by SHMID.CO to monitor and remotely turn off charging batteries or other electrical devices due to overheating.