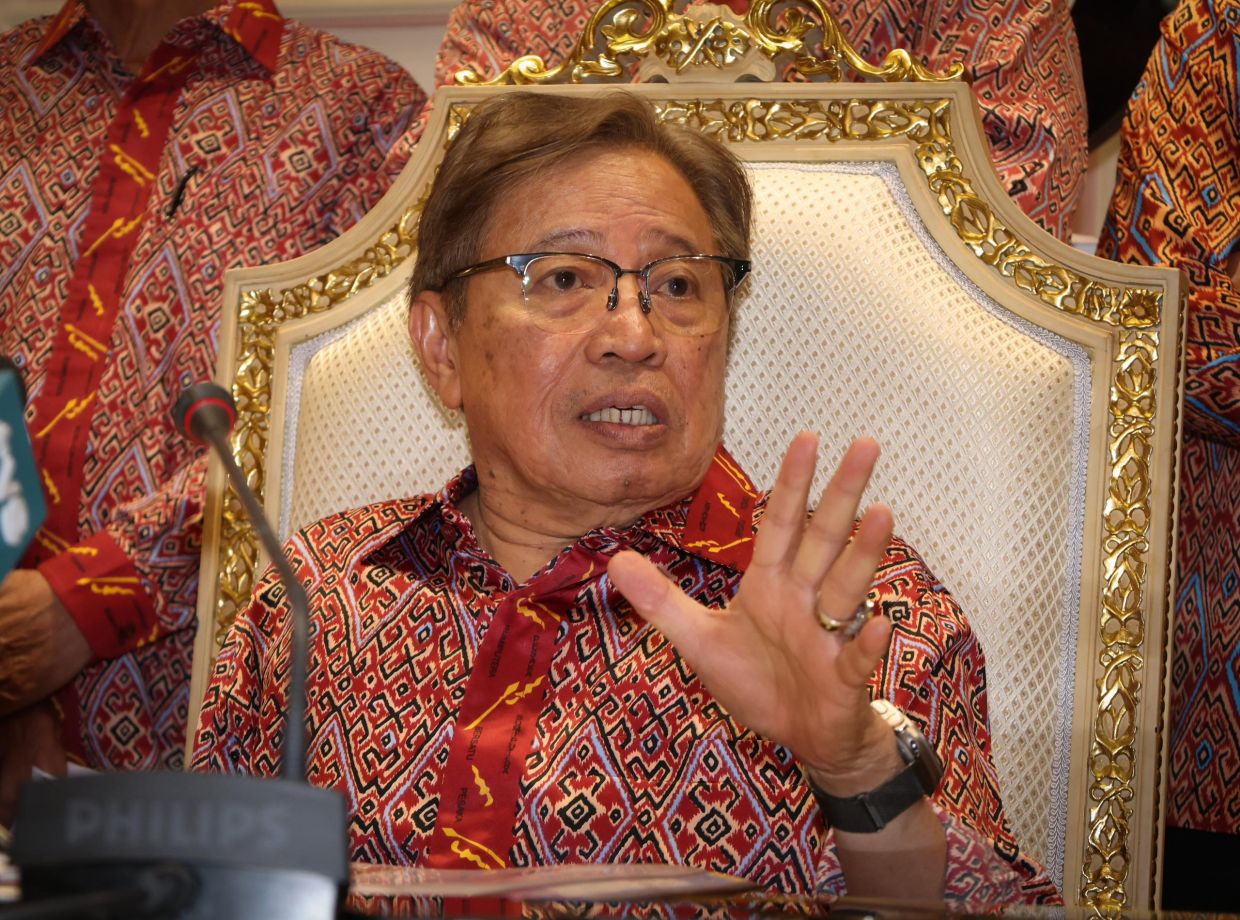 KUCHING: Sarawak is taking the same position as the Federal Government in not recognising China's new map, which encompasses Malaysia's maritime areas, says Tan Sri Abang Johari Tun Openg.
The Premier said the "China Standard Map Edition 2023" was not internationally binding and had no effect on Sarawak.
"There is an international law of the sea to comply with. This is UN (United Nations)-sanctioned law and China is a member of the UN.
"Whether they respect UN law is a secondary matter – but the core issue is that the area is Malaysia's," he told a press conference after chairing a Parti Pesaka Bumiputera Bersatu (PBB) supreme council meeting here on Friday (Sept 1).
On Thursday (Aug 31), the Foreign Ministry said Malaysia did not recognise China's claims in the South China Sea as outlined in the map, adding that it held no binding authority over Malaysia.
The map, among others, displays China's unilateral maritime claims that encroach upon Malaysia's maritime areas in Sabah and Sarawak based on the 1979 Malaysia New Map.
Abang Johari said Malaysia had clarified its position that it did not accept the map.
"Sarawak is within Malaysia, so that is our position too," he said.
Separately, Abang Johari said PBB would hold a special convention in conjunction with Sarawak's 60th independence anniversary celebration this year.
The convention will be held in Kuching on Sept 23, Betong (Oct 8), Sibu (Oct 29) and Miri (Nov 11).
"This will enable PBB members to know about the state's new economy, which will be based on renewable energy and its related new industries," he said.