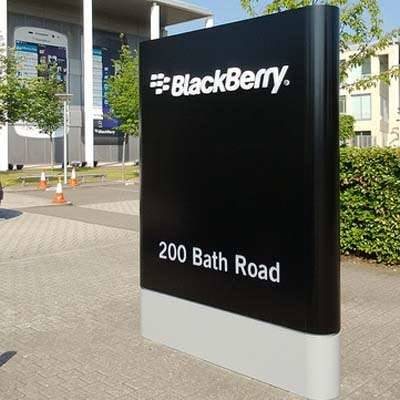 Private equity firm Veritas Capital has made an offer to buy BlackBerry, according to a person familiar with the matter, months after the Canadian technology company began a strategic review.
US-listed shares of BlackBerry, which earlier rose about 17 percent on the news, closed at US$5.23 (S$7), giving the company a market capitalisation of US$3.1 billion ($4.8 billion).
Details of the offer could not be learned. Veritas and Blackberry did not immediately respond to Reuters requests for comment.
Veritas has made an offer for the entire company, the source said, adding that BlackBerry is also in talks with other potential buyers.
BlackBerry had said in May it would consider strategic options for its portfolio of businesses that could include the possible separation of one or more of its businesses.
Founded in 1984, the company currently makes software for cars and cyber security.
It became popular for its ubiquitous business smartphones, toted by executives, politicians and legions of fans in the early 2000s.
It pulled the plug on its smartphone business last year and has since been trying to sell its legacy patents related to its mobile devices.
In May, BlackBerry said it would continue with the previously announced sale of the patents related to its mobile devices to Malikie Innovations Limited for up to US$900 million.
A prior deal to sell those patents to Catapult IP Innovations for US$600 million fell through as it took longer than usual to close.
In 2016, BlackBerry said it would no longer manufacture its classic smartphones. Since then, the firm has been attempting to remake itself as a provider of high-end software.
BlackBerry operates two primary businesses – one focused on cybersecurity software, while the other makes IoT products.
Veritas Capital is a technology investor that primarily buys and invests in companies that provide government-focused tools and services.
Morgan Stanley and Perella Weinberg Partners are acting as financial advisors to BlackBerry for the strategic review.